Andy - Preston based freelance web developer working with SME's
Passionate web developer with over 10 years experience.
---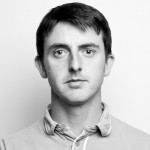 A programmer at heart since discovering Sinclair Basic on my ZX Spectrum back in the 80s. Although I never dreamt that this could lead to a career in web development.
In the infancy of the web, all the way back in 1999 whilst studying for a degree in Business Information systems, I took an optional module in web development. I was instantly hooked and knew this was the career path I wanted to follow.
After graduating from university and working in a number of web based roles, I landed a senior developer role with Motionlab in Preston and over time was promoted to Head of Technology. Working with a group of talented people my skills grew to the point where it made sense to make the leap and start working for myself.
If I'm not building web sites, then after 25+ years, I'm still playing on my SNES. Technology may have moved forward, but trust me, the original Super Mario Kart is still the one.
---
Skills
Laravel
Go Hugo
Kirby CMS
Cake PHP
Bespoke CMS
Hosting
Front End Development
Back End Development
Mario Kart SNES
---
Emily - Freelance Graphic Designer working in and around Lancashire.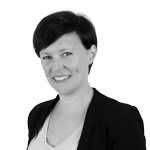 Having always been a creative soul it seemed only right that my chosen career would be in design. I attended Lincoln University back in the year 2000 finding my design routes and learning all the theory and practice of media communication.
After graduating I started, where all good graphics designers start, as an Artworker for the local newspaper getting to grips with layouts in Quark X Press. I then went on to be a graphic artist at a publishers in Lytham St Annes before landing my first agency job at ICG in Warton, where I stayed for 12 happy years running my own accounts as a Senior Designer.
I love working with existing clients, seeing where we can elevate your brand to or starts ups to stake your branding place in this world.
---
Skills
Branding
Packaging
Website Design
Social Media
Advertising
E-shot campaigns
Logo Design
Brochures
Literature
Merchandising
Exhibition Design