Preston based freelance web developer working with SME's
Passionate web developer with over 10 years experience.
---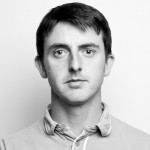 A programmer at heart since discovering Sinclair Basic on my ZX Spectrum back in the 80s. Although I never dreamt that this could lead to a career in web development.
In the infancy of the web, all the way back in 1999 whilst studying for a degree in Business Information systems, I took an optional module in web development. I was instantly hooked and knew this was the career path I wanted to follow.
After graduating from university and working in a number of web based roles, I landed a senior developer role with Motionlab in Preston and over time was promoted to Head of Technology. Working with a group of talented people my skills grew to the point where it made sense to make the leap and start working for myself.
If I'm not building web sites, then after 25+ years, I'm still playing on my SNES. Technology may have moved forward, but trust me, the original Super Mario Kart is still the one.
---
Experience
Head of Technology at MotionLab

May 2015 - September 2017

Senior Developer at MotionLab

September 2010 - May 2015

Software Developer at AMA Dataset

August 2007 - September 2010

IT Support and Web Developer at Roadferry Ltd

February 2003 - August 2007

Business Information Systems Bsc 2:1 at Liverpool John Moores University

September 1997 - May 2002
---
Skills
WordPress
WooCommerce
Magento
Kirby CMS
Laravel
Cake PHP
Bespoke CMS
Hosting
Front End Development
Back End Development
Mario Kart SNES